Posted on 2016-06-19 14:25:21

Curly hair is beautiful, but many times it is accompanied by frizz due to a raised cuticle layer resulting from dehydration. The first step is to identify the type of frizz you are dealing with – i.e.: surface Frizz (on the outside of your hair), halo frizz (on the crown of your head), and in-the-curl frizz (frizz throughout). I personally have all three, but struggle the most with halo frizz.
Here are the steps I take to help combat my frizzy halo.
Avoid product buildup from silicones: Look for

products without silicones and other harsh chemicals

.

Limit Shampoo to 2 – 3 times a week as to not over-dry. Even then I opt for a mild cleanser or a co-wash.

Second day frizz: In the morning I slightly wet my hair with water or a spray

leave-in

, and then finger comb a light gel on pieces that need to taming. As more frizz appears during the day I finger curl strands to encourage clumping.
If all else fails, I keep a stack of bobby pins in my purse at all times and opt for a high bun.
Posted on 2016-06-19 14:19:56
The LCO Method works wonders for my frizz on wash day. After co-washing (conditioner washing) my hair per usual, I get out of the shower and apply a leave-in conditioner that will retain moisture on my hair for the remainder of the day (and sometimes, even days after my wash). Then I use a carrier oil like coconut or olive to seal moisture in and allow my cuticles to lay down smoothly. This lasts 2 to 3 days after washing my hair–and whenever I see more frizz, I usually scrunch a curl refresher spray into my hair to get rid of it.
Another technique to remove frizz on your canopy (or the crown of your head) is with the Praying Hands Method. After washing and moisturizing my curly hair, I like to apply a generous amount of gel to my hands and then put each one on either side of my head, working them in a downward motion. This smooths my frizz immediately, and the gel acts as ananti-humectant — meaning it blocks the atmosphere's moisture from being able to enter your hair shaft, which is the reason we all get frizz in the first place.


Posted on 2016-06-19 14:07:14
Posted on 2016-06-19 14:05:32
Posted on 2016-06-19 13:44:18
-To cover roots, start with a small amount of powder.
-Use your free hand to pull hair taut at the root.
-Dab on visible roots, starting from the scalp and working outward.
-Repeat as necessary until roots disappear and color looks like new.
-When you're ready to remove, simply shampoo the product out.
-To conceal grown out highlights, apply blonde powder and join it to the existing highlight, almost like soft stripes, then brush through to soften lines.
-If you have a noticeably light scalp or thinner hair, trace brush over your part.
-For tight ponytails, buns, half-up 'dos, fill in exposed scalp with cover-up for instantly fuller style.


Posted on 2016-06-18 23:31:14
There are so many kinds of types & sizes curling irons on the market and these curling irons vary according to the size of barrel's diameter. Curling irons range from 10mm to 50mm, and each of these barrels produces different kinds of curl. The larger the barrel the looser the curls. It is important to select a suitable size to match the desired curls.
1. 10mm diameter
Girls with this size of the barrel can create tight curls like kinky curly, coiled locks look.



2. 15mm diameter
Go for a 15mm diameter barrel if you want naturally curly hair.


3. 20mm diameter
With 20mm diameter barrel you can style vintage curls.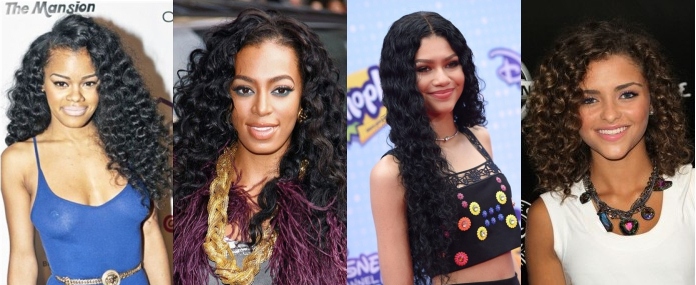 4. 25mm diameter
The 25mm diameter barrel is suitable for kinds of length, it can give you uniform curls and soft waves.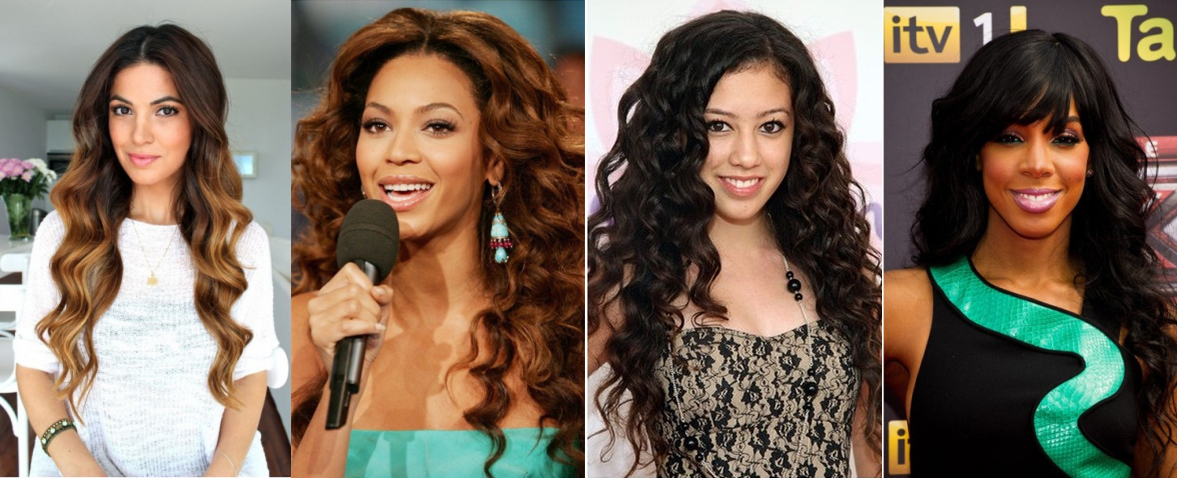 5. 31mm diameter
Buy a 31mm barrel if you are a curling iron novice.
This barrel works for bob, medium length and layered curls.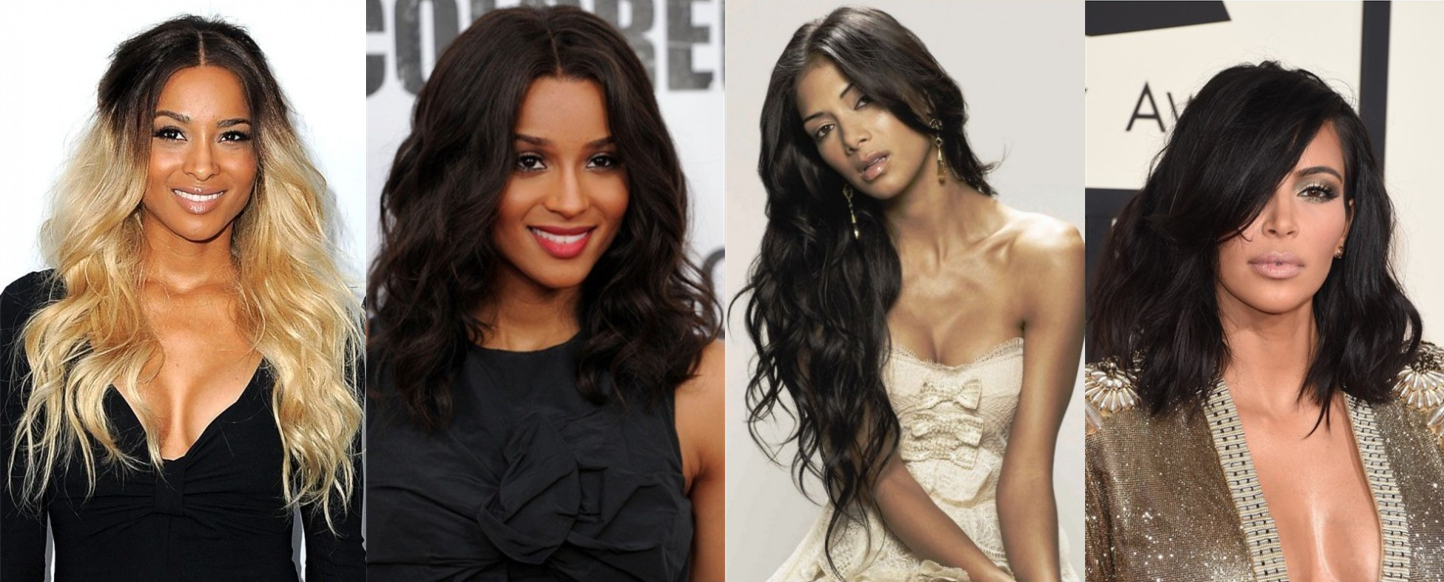 6. 38mm diameter

Long beach wave can be styled by 38mm diameter barrel. It can gives loose, voluminous curls, if you want messy beach curls.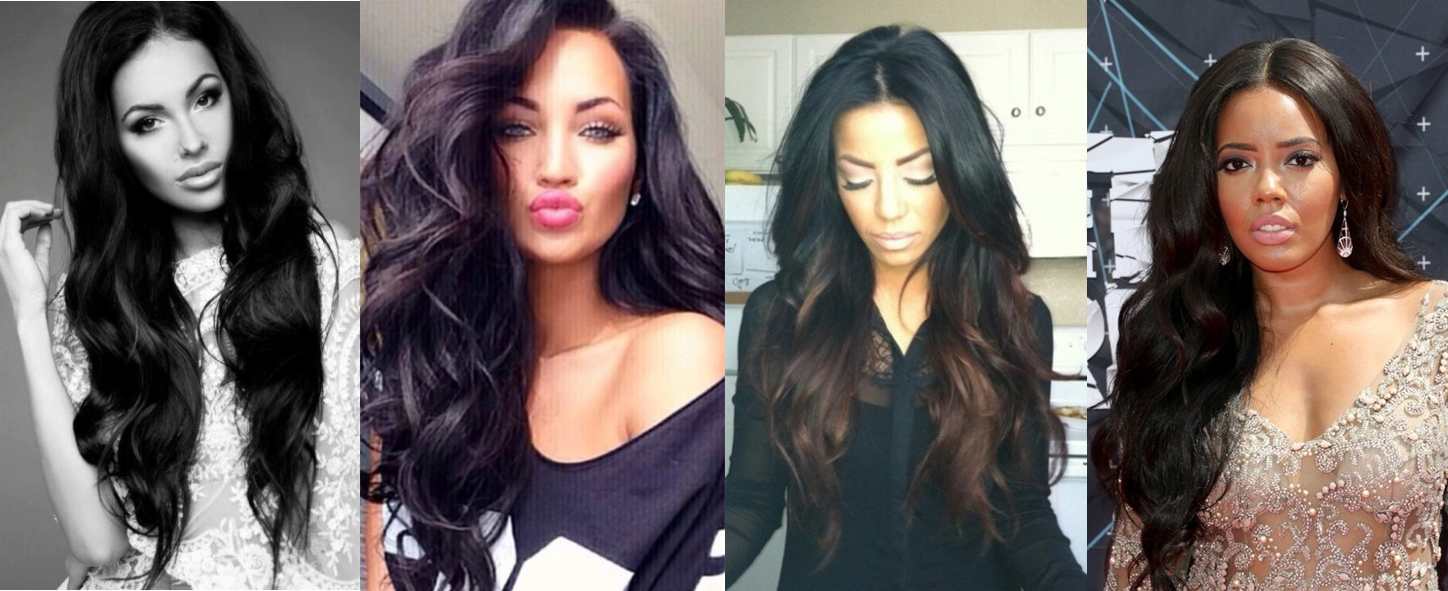 7. 50mm diameter
The largest one 50mm
Diameter barrel isn't really designed to create curls, but to give rounded style to the ends of your hair.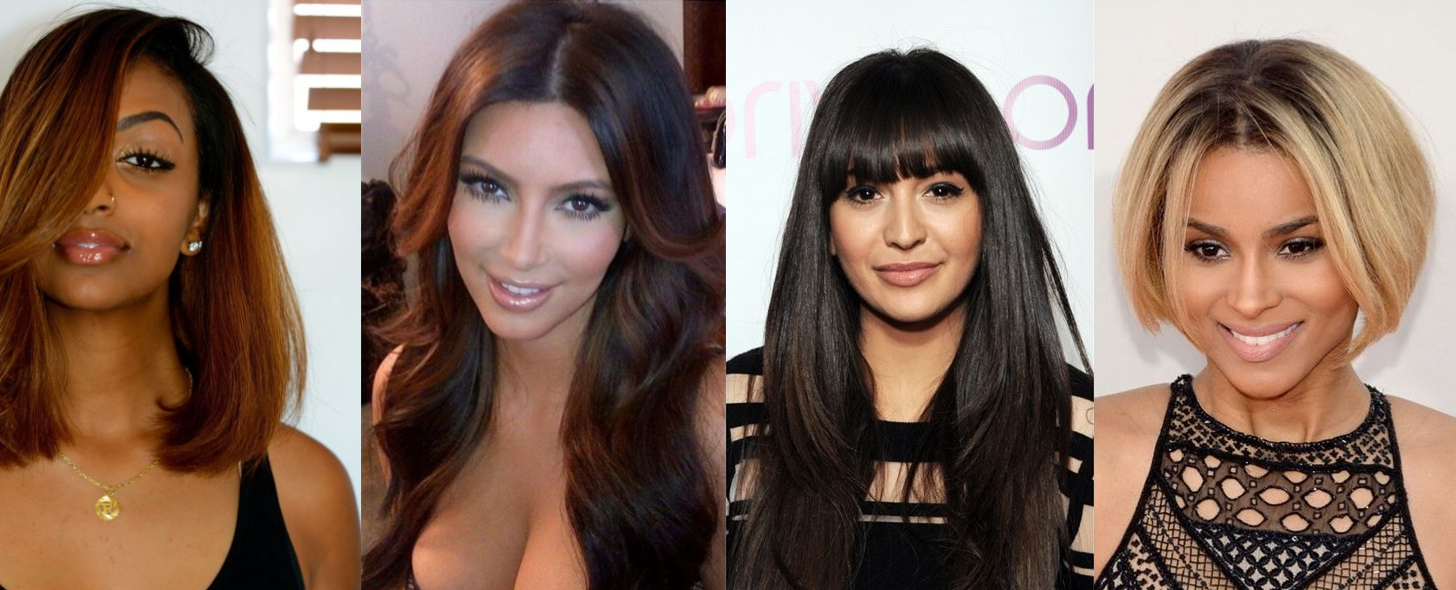 Posted on 2016-06-18 23:30:49
Who can resist the attractive of long big wave hair? In order to create pretty big wave look we need to re-style the curls which is not difficult to achieve. Here are 4 simple steps into achieving the big wave.
1.Get some oil to humidity your hair.
2. Heat up a large-barrel curling iron, @prettypcollins set it around 400 degrees. (ps. the larger the barrel, the looser your waves will look. More details please read.: How to Choose the Right Curling Iron to Define Curls)
3.Separate your hair into sections evenly and wrap it around the curling iron one by one.
4.Finally, fluff the hair with fingers to give a natural wave.
For more details please watch @prettypcollins' video below.

Hair information:
Product link: http://www.evawigs.com/all-wigs/555-big-wave-long-hair-2015-trending-style-full-lace-human-hair-wig.html
sku:cew0319
Hair color: #1B
Hair type: 100% Brazilian Virgin Hair
Length: 22 inches
Density: 130%
Baby hair: Yes, All around Perimeter
Bleached knots: Yes, Blleached On Full Cap
Lace color: Transparent
Cap construction: Cap-3B-Glue Less Full Lace Cap With Ear Tabs
Cap size: average
Posted on 2016-06-18 23:30:16
When we wearing a glueless full lace wig, the most concerned thing is that how we wear it without glue but in a very safe way. Here in this article, our elegant YouTube lady @glamazini shared us a way to wear EvaWigs glueless full lace wigs in a safe way: leave out an inch of your own hair out along the perimeter, and then braid with your wig hair.
The wig she wearing in the pictures below is kinky straight SK021.
Braid your hair, and leave about an inch along the perimeter, and flat icon the hair you leave out.

Wear your wig, leave the hair along the perimeter out.

Braid your hair out with the wig hair along the perimeter.


The finished look:


This wig is also styled in a similar way by YouTube girl Quiesha Jay, her finished look is as below:


The celebrity Gabrielle Union looked lovely wearing her hair in a similar half-up crown braid at the premiere of 'Confirmation.'